Posts from June 2012
News roundup and an interview with Frank Legge
NOTE: Due to major commitments, I am currently unable to remove ads from TNRA podcasts. I welcome any offers of assistance in this regard.
In this week's show we begin with a roundup of breaking news within Australia and around the world.
Some of the topics covered include Julian Assange's bid for asylum in Ecuador, the ongoing hostilities against Syria, and the collusion of Amnesty International in spreading disinformation and war propaganda.
In the second hour John Bursill interviews Dr Frank Legge on his 9/11 research and recent papers published in the Journal of 9/11 Studies.
SYRIAN GIRL ON AMNESTY INTERNATIONAL:
Related Links
David Chandler and John Bursill address the fringes of the truth movement
Today John Bursill takes the helm as guest host.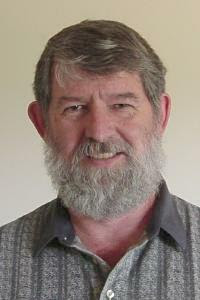 John is joined by two excellent guests who have become known within the 9/11 Truth Movement as two of it's most wise and reasonable voices. We warmly welcome Ken Jenkins in the first hour and David Chandler in the second. Also we are very lucky be joined by film maker and expert on the Oklahoma City Bombing Chris Emery.
On today's show John takes a look a the current state of the 9/11 Movement and the evidence that conspiracy paranoia and unfounded theories are taking back ground within the alternative media circles and bloggs.
John Bursill: "Many highly dedicated and educated advocates have provided so much solid evidence that the official account of 9/11 is false, it would be a shame for that work to now be destroyed in the public by outspoken uneducated folks simply because they decide their opinion is more important to be heard than facts and the science."
I hope you enjoy the show!
Conspiracy theory: exploring the outer limits with Damon Crowe
DISCLAIMER: During the show Damon Crowe made allegations which the persons concerned may find defamatory. These allegations should not be construed as reflecting the views of TNRA or its affiliates.
In this week's show we plunge into murky waters with Damon Crowe, as we look at some fringe conspiracies, analyse breaking news and speculate on the outer limits of deception.
We take a fresh look at the concept of "cognitive infiltration", a term coined by Obama advisor Cass Sunstein, to describe ways in which government might use deceptive techniques to infiltrate and influence anti-government activist groups and conspiracy theorists.
News covered in tonight's show includes the ongoing extradition saga of Julian Assange and BBC hoax coverage of the Syrian conflict.
Related Links