9/11 - Key Issue of our Time
The Dam Bursts - Australian media blockade on 9/11 truth broken!
With the publication today of a half page spread in Sydney's leading broadsheet newspaper, we can finally announce that the eight year blackout on reportage of the worldwide movement for truth and justice known as the 9/11 Truth Movement, has finally ended.
This is a very important day for all of us who have fought to bring this information to light, whether through street activism, blogging, or even just trying to convince our friends and family that this is real and important.
Today there are two stories in the Sydney Morning Herald:
In tonight's edition of Truth News Radio Australia we will be discussing these stories - please tune in!
Utzon's son signs up for September 11 conspiracy theory
SEAN NICHOLLS
November 25, 2009
AS CONSPIRACY theories go, it is up there with the CIA assassination of president John Kennedy and the faked moon landings. The terrorist attacks on the World Trade Centre on September 11, 2001, have spawned a cottage industry devoted to questioning whether they were the work of al-Qaeda and hinting that it was ''an inside job''.
Now a lead figure in the self-described ''9/11 truth movement'', an American architect, Richard Gage, has revealed one of its most high-profile adherents to date: Jan Utzon, son of the world-famous designer of the Sydney Opera House, Joern Utzon.
In a video posted on YouTube during his current visit to Sydney, Mr Utzon is interviewed by Mr Gage and endorses his call for a new inquiry into the September 11, 2001, attacks.
The YouTube footage of Richard Cage (left) and Jan Utzon.
The Hard Evidence Down Under Tour 2009 - An Amazing Success!
http://www.911truth.org/article.php?story=20091124044913656
Janice Matthews
November 23, 2009
911Truth.org
The Hard Evidence Down Under 2009 Tour has nearly wrapped up, following events in Sydney, Melbourne and Brisbane, Australia and in Wellington, New Zealand. Every one of these events met with overwhelming success.
John Bursill, Principle Organizer of the tour, and his 'backup crew' made up of scores of dedicated, generous, passionate volunteers planned and executed a very significant series of events that resulted in the presentation of 9/11 truth information, in person, to approximately 1,200 people and along the way, radio interviews and news stories reached at least tens of thousands more. Kudos and much gratitude are in order to John, his wonderful, patient wife and family, to Helen in New Zealand who coordinated the Wellington event, and the many volunteers who gave so much to make this important tour happen. Of course, huge, sincere thanks are in order to the event sponsors whose very generous financial contributions made possible travel from the United States by presenters Richard Gage, AIA, founder of Architects and Engineers for 9/11 Truth, Professor Steven Jones, emeritus professor of physics, founder of Scholars for 9/11 Truth and Justice and co-editor of the Journal of 9/11 Studies, Cosmos, founder of TruthAction.org and the massive "11th of Every Month Till Justice" campaign, Luke Rudkowski, founder of WeAreChange and Janice Matthews, Director of 911Truth.org and small business owner, so that we could present in Sydney. In addition, Ken Jenkins and hummux, of 911TV.org, were brought from the U.S. to record the proceedings and manage our sound production, with the help of an incredible lighting crew and volunteer camera operators who brought it all together. (Video of the Sydney proceedings will be available via TheHardEvidence.com and 911TV.com soon - we will announce that as soon as details are available.) Sunday's event, which focused on the activism needed to propagate the hard evidence presented to an audience of about 220, including many professional mostly architects and engineers on Saturday, also featured presentations by Ken Jenkins of 911TV.org and the Northern California 9/11 Truth Alliance, Hereward Fenton of 911oz.com and Truth News Radio Australia, and Dr. Frank Legge, Chemist, co-editor of Journal of 9/11 Studies who also manages Scienceof911.com.au. A panel assembled Saturday afternoon also included the participation of James O'Neill, practicing barrister in Queensland, who offered commentary on potential legal proceedings and Dr. Frank Leifer, Doctor of Architecture and Associated Engineer, Senior Lecturer at Sydney University.
The tour kicked off on Wednesday, the Eleventh of November, with a rousing street action in front of the corporate offices of ABC, Australia's national television conglomerate, which happens to be across the street from University of Technology, Sydney. We were able to disseminate information to a significant number of ABC employees, some of whom rather clandestinely asked for our information (although they'd apparently been told to not take our materials, according to one such employee), a few intrepid journalists who showed the courage to stop and talk, and hundreds of passersby. Sydney is a very 'international' city, especially there near the university, and we had very engaging conversations with people from around the world, most of whom were well aware of and distressed by the continuing questions surrounding 9/11. In addition, a substantial conversation was held with a very pleasant, intelligent and supportive engineering professor, which we hope will lead to inroads into the faculty and administration there. From ABC's offices we moved downtown, to a median in the very center of the city, where we again called out to people and shared information with the delightfully happy and often humorous, diverse populace of Sydney. Standing together with people whose ages, professions and personalities run the gamut, with our different interpersonal styles and approaches to conversation and street action, was another encouraging example of how we, the People, continue to be able to discard the false "divides" of ideology and politics that have previously kept us separated, and stand firmly, united with a common message of peace and justice.
Richard Gage's Wellington Presentation Gets Biggest Blueprint For Truth Audience Ever
http://clareswinney.wordpress.com/2009/11/22/richard...blueprint-for-truth/
22 November 2009
The Hard Evidence Tour Down Under hit a hit a high note on Saturday afternoon at the Te Papa Museum in Wellington, when over 650 turned up to hear Richard Gage, the spokesperson for Architects and Engineers for 9/11 Truth, (AE911Truth), talk about what really happened to World Trade Centre (WTC) 1, 2, and 7 on 9/11. It was the largest crowd the architect and founder of AE911Truth has ever spoken to since he began spreading the truth – what he calls the Blueprint For Truth, about the evidence of 9/11, and revealing the buildings were brought down by controlled demolition, not by jet fuel and fires.
Gage, who opted not to show any films, spoke during the entire two-and-a-half hour long, information-packed event. Says Jeremy Morrison, who videoed the highlights, which will be posted on YouTube: "It was a great presentation, even for someone like me who knows a lot of this stuff already. I still got a lot out of it, mainly about the science behind the controlled demolition. It's come a long way and he covered a lot of ground." Morrison, who kept a watchful eye on the proceedings on the stage, as well as in the audience, said he was aware of only one person who loudly voiced his disapproval, and the heckler, which Morrison caught on camera, looked emotionally shaken by what he had learnt about 9/11. "Apart from him, the audience loved Richard. There was a really good atmosphere," offers Morrison.
Says Helen Waddington, who was one the team who worked behind the scenes to contribute to the event's success: "It was surreal. It was great when so many turned up. I had a smile on my face when the hundreds of people came!"
As fewer than 300 had been expected to attend, the Wellingtonian 9/11 truth activists involved, had booked the 300-seat Soundings Theatre at Te Papa. It wasn't until the day of the presentation, did they realise a far larger venue was needed.
By 1pm, an hour before the presentation's scheduled start, 328 had registered and a multitude more expected to attend, largely owing to the fact that Gage had received good media coverage. As well as a fair and balanced article in the Wellington paper, The Capital Times, he was interviewed by veteran radio interviewer Kim Hill, on the day of the presentation. Although Hill made repeated attempts during their 36 minutes-long exchange, to throw a wet blanket over the flames of truth he was throwing, her efforts were ultimately thwarted by his steely resolve to convey the facts. As one listener put it, it was very obvious as to who was invested in getting to the truth of the matter and who was invested in obfuscation.
Owing to the interest generated by the Gage-Hill interview, many phoned the Te Papa Museum to make enquiries, alerting the staff to the fact that the 300-seater theatre would not accommodate the numbers expected to swamp the venue. Offers Waddington: "Thankfully, Te Papa were excellent at managing the overflow of people. They were able to set up live audio and visual feeds in the large Oceania conference room, which held approximately 320." Waddington, who did head counts, said there were about 648 people there for the entire presentation and that two of the event's organisers estimated that around 100 people had to be turned away. "I estimated we may actually have had 700 who were definitely interested and close to 1000 people there at the end of the day, as visitors to Te Papa Museum were milling in and out of the Oceania room and listening to Richard speak all afternoon," she said.
An interview with Richard Gage, AIA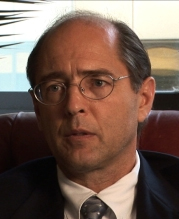 Visit our podcast page:
http://www.truthnews.com.au/radio/wordpress/?p=638
Download the mp3 audio » click here | Subscribe a Friend to TNRA!
Tonight it is my great pleasure to welcome Richard Gage to the show.
Richard Gage, AIA, is a San Francisco Bay Area architect and a member of the American Institute of Architects. He is the founding member of Architects & Engineers for 9/11 Truth (ae911truth.org). He has been a practicing architect for over 20 years and has worked on most types of building construction, including numerous fire-proofed steel-framed buildings. Most recently he worked on the construction documents for a $400M mixed-use urban project with 1.2 million square feet of retail, parking structure, and 320,000 square feet of mid-rise office space - altogether about with 1,200 tons of steel framing.
AE911Truth.org provides an extensive resource of expert opinion on the structural failure of three WTC buildings on 11 September 2001.
During the interview we engage with all the key questions surrounding the collapse of WTC buildings 1, 2 & 7 - including a critique of the flawed reports produced by the National Institute of Standards and Technology (NIST) .
We also get into the subject of connections between NIST and nano-thermite which Gage and an international group of scientists believe were used in the demolition of these buildings.
This is an extremely important interview - I encourage our listeners to forward this to as many people as possible, particularly those who are new to the subject or adhere to the official theory, which maintains that the WTC towers were destroyed solely as a result of plane impacts and fires.
Alex Jones - Fall of the Republic - HQ full length
This in my opinion is the best film Alex Jones has made. Thankfully it is free of "bull-horning" moments, consisting of credible talking heads - experts in a wide variety of fields - with Alex Jones as narrator.
I think this film highlights better than any other the nexus of power which connects the global financial crisis, the war on terrorism, CO2 /climate change, the international banking cartels and the evolving "scientific dicatorship" under which we are living.
I still think there are problems in the way some statements are presented as facts when they are really interpretations, but there are enough real facts to outweigh these concerns.
This is a good film to get people up to speed with the whole spectrum of research on truth, freedom and the globalist agenda.

http://www.youtube.com/watch?v=VebOTc-7shU
Order the DVD at:
http://infowars-shop.stores.yahoo.net/faofreprofba.html#order
Fall Of The Republic documents how an offshore corporate cartel is bankrupting the US economy by design. Leaders are now declaring that world government has arrived and that the dollar will be replaced by a new global currency.

President Obama has brazenly violated Article 1 Section 9 of the US Constitution by seating himself at the head of United Nations' Security Council, thus becoming the first US president to chair the world body.

A scientific dictatorship is in its final stages of completion, and laws protecting basic human rights are being abolished worldwide; an iron curtain of high-tech tyranny is now descending over the planet.

A worldwide regime controlled by an unelected corporate elite is implementing a planetary carbon tax system that will dominate all human activity and establish a system of neo-feudal slavery.

The image makers have carefully packaged Obama as the world's savior; he is the Trojan Horse manufactured to pacify the people just long enough for the globalists to complete their master plan.

This film reveals the architecture of the New World Order and what the power elite have in store for humanity. More importantly it communicates how We The People can retake control of our government, turn the criminal tide and bring the tyrants to justice.