9/11 - Key Issue of our Time
9/11 truth makes huge appearance at Los Angeles anti-war march

http://www.youtube.com/watch?v=ZMiqPQdWvo4
WeAreChangeLA brought the 9-11 Truth message to the Anti-War march in Los Angeles in a HUGE way. We brought our four massive 2-sided blue banners. This babies are so big, it takes five of us to carry one. We showed up early and it paid off, because we got a good spot up front.

Right off the bat, a young representative from the local chapter of ANSWER, the organization that organized this Anti-War demonstration, approached us and told us that we would have to take our banners to the back of the march. Bruno Bruhwiler from WeAreChangeLA immediately confronted him about trying to kick us to the back of the bus. He said that Answer has the permit for the march, and they can tell us what to do. Bruno reminded him that they do not have a permit to trespass on our Freedom of Speech, and went on to advise the young man to go back and tell his team that they do not want to incur the liability for trespassing on our First Amendment Rights. The young man walked away after warning us that we would have to deal with the Police.

It wasnt long before he came back with four more gentlemen, one of whom began barking at us about a mish mash of reasons why we had to go to the back of the march, and Bruno explained to him why we did not. Was I done talking?! Dont interrupt me! I am not done talking, the agitated man barked or something to that effect. Bruno says. We dont really want to hear what you have to say. One of the gentleman said to us that our message is not conducive to the message of the march, so Bruno asked them all What reason did Obama give for the wars in Iraq, Afghanistan, Pakistan and Yemen?

New documentary "The Children of Gaza"
http://palestinevideo.blogspot.com/2010/03/dispatches-children-of-gaza-2010.html

http://www.archive.org/details/ChildrenOfGaza
On Monday 15th March Channel 4 aired an episode of Dispatches entitled "The Children of Gaza". It focused on the lives of a few of the children living in that small strip of Palestinian land whose lives were devastated when, 15 months ago, Israel launched its military attack on their homes, killing many of their parents and relatives, and shattering their already fragile existences. It showed how they have bravely tried to deal with their losses and bereavements and have tried to move on with their lives, and simultaneously how Israel has ensured that this is well near impossible as a result of the children's literal incarceration in Gaza due to Israel's illegal and ongoing siege.
The documentary focused on how they have been struggling to deal with the fallout of their physical injuries as well as their psychological scars which, in all probability, they will never fully recover from. For once, this documentary was an opportunity for the children of Gaza themselves to speak out and to tell their own stories instead of it being told on their behalf by propagandists with a vested interest in how these children are portrayed.
http://arab-resistance.info
http://www.pflp.ps/english
http://www.alqassam.ps
http://www.almoltaqa.ps/english
Gag yourself on April Fool's Day!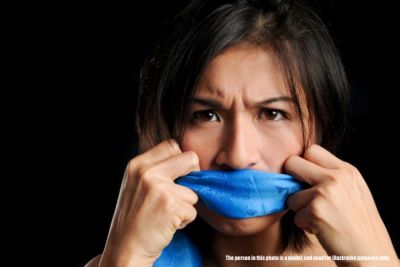 Announcing a new Meetup for The WeAreChange Australia Meetup Group!

What: Gag yourself on April Fool's Day!

When: Thursday, April 1, 2010 5:30 PM

Where: Hyde Park North | Fountain | Sydney
RSVP: http://www.meetup.com/wearechange-oz/calendar/12985436/
More Info: http://gagthefilter.com/2010/03/sydneyplans/
On April 1, the day of Fools, the Sydney Anti-Filter Coalition is planning a flashmob event in the Central Business District of Sydney.
The Plan for the evening:
Meet: 5:30pm. Hyde Park North on the East side of the fountain. We will have flyers and gags provided too. Look for the man with a hat and handfulls of flyers and gags. After the conventional 15 minutes milling around, we will make an assessment of numbers and what sort of area to cover.

If the numbers aren't sufficient, we will drop the purple and aqua areas in favour of targetting the central business district. Each route is just a guide, as the whole city will be your playground. (Within reason, we dont want anyone getting arrested.)

At the meeting point, everyone will be instructed to break up into teams of atleast two but no more than about six. Each team will have a designated 'speaker' these are the normally dressed people who will hand out flyers and be the public liason person to the shoppers and onlookers. Everyone else will be gagged or otherwise censored and wandering around together in small groups. The aim is to meet back up in front on the Museum of Contemporary Art at 7PMish.

After we meet back up, we'll have a quick debrief, so we can share media gathered etc. and for those that prefer a longer debrief we can adjourn to a pub.
Dylan Avery Spars with the MSM

http://www.youtube.com/watch?v=3DqnL8Nv8jg
Dylan Avery and Korey Rowe were interviewed by ABC News at the Treason in America Conference on 3 March 2006.
It is great to see these guys successfully combat all the usual underhanded tactics used by mainstream media to unsettle and subtly ridicule members of the 9/11 truth movement.
Dylan Avery has become a very articulate and skillful debater over the years, after many skirmishes with yellow journalism.
These skills were hard won. It's a pity he has decided to give up film making, yet understandable.

Entire February 2010 Issue of the American Behavioral Scientist Devoted to State Crimes Against Democracy: The Case of September 11, 2001
http://www.ae911truth.org/info/179
Mar 3, 2010 | Elizabeth Woodworth, Professional Librarian
For 50 years the American Behavioral Scientist has been a leading source of behavioral research for the academic world. Its influence is shown by the fact that it is indexed by an extraordinary 67 major database services, causing its papers to be widely exposed on the international scene.
The publisher, Sage, is headquartered in Los Angeles, with offices in London, New Delhi, Singapore, and Washington DC.
Each issue offers comprehensive analysis of a single topic.
The six papers in the February 2010 issue are devoted to the recent concept of "State Crimes Against Democracy (SCAD's)," with emphasis on 9/11 and on how human behavior has failed to recognize its reality. [Ref. abs.sagepub.com/content/vol53/issue6 ]
What are SCAD's?
"SCADs differ from earlier forms of political corruption in that they frequently involve political, military, and/or economic elites at the very highest levels of the social and political order," explains one essay.
"Negative information actions" are defined by another as "willful and deliberate acts designed to keep government information from those in government and the public entitled to it. Negative information actions subvert the rule of law and the constitutional checks and balances."
One paper shows that "preexisting beliefs can interfere with people's examination of evidence for state crimes against democracy (SCADs), specifically in relation to the events of September 11, 2001, and the war on terror in Afghanistan and Iraq."
Another refers to TV's "popular culture passion plays" as "displacing interrogation of real-event anomalies, as with the porous account given by the 9/11 Commission for what happened that fateful day." …2
And another deals with "the actual destruction of sovereignty and democratic values under the onslaught of antiterrorism hubris, propaganda, and fear," in response to 9/11, asking whether the Patriot Acts of 2001 and 2006 are themselves state crimes against democracy.
The papers extensively quote the independent academic researchers who have been studying the 9/11 problem for years, including Dr. David Ray Griffin; Dr. Niels Harrit, Dr. Steven Jones, Chemist Kevin Ryan, and the rest of the team that studied nanothermite in the World Trade Center dust; and Dr. Peter Dale Scott, Dr. Michel Chossudovsky, Barrie Zwicker, Dr. Nafeez Ahmed, and The Shock Doctrine by Naomi Klein.
Papers Listed in the February 2010 Issue, Amer. Behav. Sci.
Matthew T. Witt and Alexander Kouzmin, "Sense Making Under 'Holographic' Conditions: Framing SCAD Research." American Behavioral Scientist 2010 53: 783-794.
Lance deHaven-Smith, "Beyond Conspiracy Theory: Patterns of High Crime in American Government.," American Behavioral Scientist 2010 53: 795-825.
Christopher L. Hinson. "Negative Information Action: Danger for Democracy." American Behavioral Scientist, 2010 53: 826-847.
Laurie A. Manwell, "In Denial of Democracy: Social Psychological Implications for Public Discourse on State Crimes Against Democracy Post-9/11," American Behavioral Scientist 2010 53: 848-884.
Kym Thorne and Alexander Kouzmin, "The USA PATRIOT Acts (et al.): Convergent Legislation and Oligarchic Isomorphism in the 'Politics of Fear' and State Crime(s) Against Democracy (SCADs)," American Behavioral Scientist 2010 53: 885-920
Matthew T. Witt, "Pretending Not to See or Hear, Refusing to Signify: The Farce and Tragedy of Geocentric Public Affairs Scholarship," American Behavioral Scientist 2010 53: 921-939.